3 de October de 2023
Brooks Running becomes new naming sponsor of the eDreams Mitja Marató Barcelona
Brooks Running becomes the official naming sponsor of the eDreams Mitja Marató Barcelona for the next two editions. This way, the race that will take place next Sunday 11th of February, will be called eDreams Mitja Marató Barcelona by Brooks. The American brand, as technical sponsor of the race, will dress the participants with the official t-shirt of the race, as well as the volunteers and staff of the organization. Barcelona's Half-Marathon is an international race that attracts not only top athletes but also amateur runners from all over the world.

Jim Miles, Marketing Director of Brooks Running EMEA says that, "Whether you run for fun or for finish times, let's run together – at the eDreams Mitja Marató Barcelona by Brooks. We're proud to partner with this great event and we want to show the city what the Brooks spirit is made of. At Brooks, we believe a run can change a day, a life… and even the world. We know it, because we've been running for over 100 years, and we want to celebrate with the community. This event is an invitation for all runners to show up in their unique way and break their own records, whatever those are."

Mauro Llorens, director of the eDreams Mitja Marató Barcelona by Brooks adds that, "after a year in which we had no technical sponsor, we are very happy to reach this agreement with Brooks Running, one of the biggest brands in the running world. This partnership helps with our goal of positioning ourselves as one of the most sought-after half-marathons in Europe, conveying a common message both from the sponsor and the organizer: Running is Fun".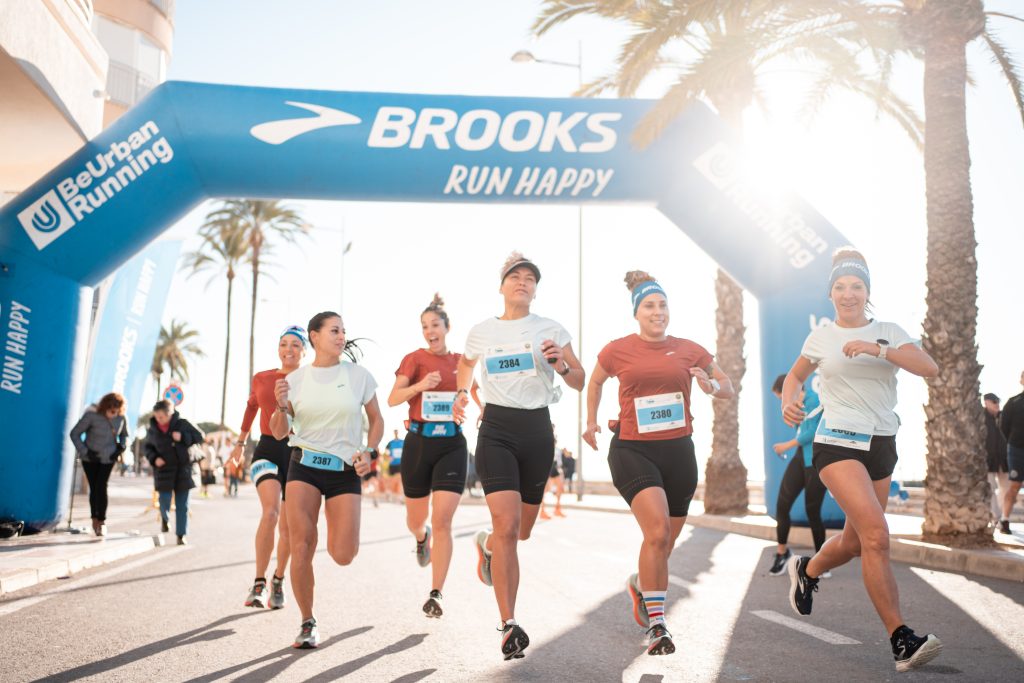 About eDreams Mitja Marató Barcelona by Brooks
The eDreams Mitja Marató Barcelona by Brooks is an annual half-marathon arranged in Barcelona, Catalonia, Spain. Organised by RPM Sports and ASO, it is held in February and in 2023 attracted 21,477 runners, with 33% of the registered participants coming from abroad representing 101 nationalities. It is categorized by World Athletics as a Gold Label Road Race since 2018. Visit https://edreamsmitjabarcelona.com/en/ for more information or follow on social media @mitjabarcelona
About Brooks Running
Brooks Running sells its performance footwear, apparel, run bras and accessories in more than 50 countries worldwide. Brooks' purpose is to inspire everyone to run their path to a better self by creating the best gear, tools and experiences. Founded in 1914, Brooks is a subsidiary of Berkshire Hathaway Inc. and is headquartered in Seattle. Visit http://www.brooksrunning.com/es_es for more information or follow us on social media @brooksrunninges