16 de February de 2023
Aigües de Barcelona will be the official sustainable water supplier of the 33rd eDreams Mitja Marató Barcelona
This 2023, one of the main objectives of the 33rd eDreams Mitja Marató Barcelona is to be an environmentally friendly race. For this reason, Aigües de Barcelona will be the official sustainable water supplier at the four hydration points of the race (km 5, 10, 15 and the final refreshment point), which will be held next 19th of February and it has already more than 21,000 participants.
At these hydration points, runners will be provided with water in fully compostable cups. In addition, in these refreshment areas for participants, there will also be a volunteer wearing a mask and gloves, in charge of opening and closing the taps to serve water to the participants.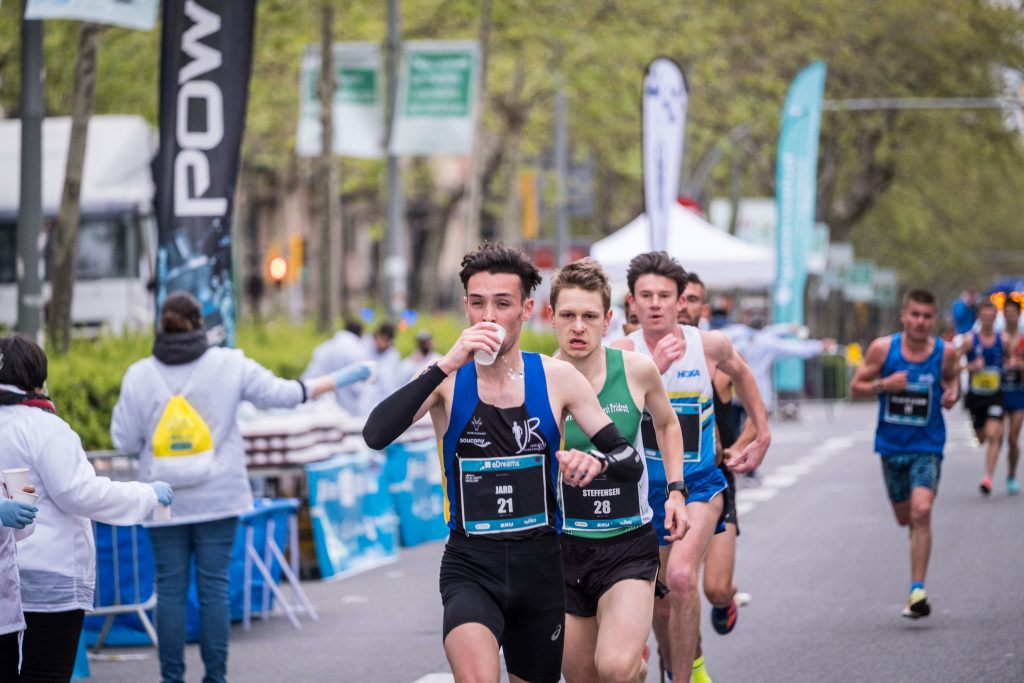 The aim of the Barcelona Half Marathon and Aigües de Barcelona in carrying out this action is to reduce the waste generated by a major sporting event such as this one. To achieve it, Aigües de Barcelona will provide the organisers of this athletic event with 160,000 glasses for all the refreshment points, 1,000 water bottles for the elite runners and staff, and glass bottles for the elite athletes and VIP area.
In this way, Aigües de Barcelona is doing its bit for the half-marathon in its own city. And it does so to demonstrate its commitment to Barcelona's sport through one of the city's two major races.